Bulls Score 99 Again to Win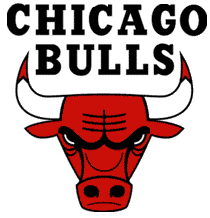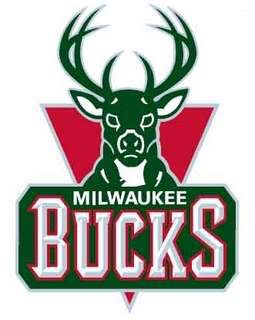 The Bulls decided to get their third straight victory by scoring 99 points again for the second consecutive time against the Bucks who scored 90. Although victory was their's, the Bucks made the Bulls work for the win. "It was not a beautiful game, that's for sure,'' said Bulls coach Scott Skiles. "We kept saying the whole game we were doing a good job of turning them over, but on many occasions we kept giving it right back to them.'' The Bulls recorded 22 turnovers, and the Bucks 26. "We turned the ball over a lot, passed up on a lot of open opportunities,'' Kirk Hinrich said. "We struggled. It seemed like we could not get into a rhythm all game.''
Late in the third quarter while Chicago was down 73-65, the Bulls decided to pick it up a notch and went on a 20-3 run. "When you shoot 30 percent in the second half and have 26 turnovers, you put a lot more pressure on your defense,'' Bucks coach Terry Stotts said.
With the recent addition of 5'5" Earl Boykins playing his first home game in Milwaukee, the Bucks were hoping for a chance to win against the Bulls. He scored 30 points against Charlotte in the Bucks previous game but only 17 against the Bulls. "We just didn't finish,'' Boykins said. "We put ourselves in a position to win and in the fourth quarter we just didn't do it. We started the fourth extremely flat and they jumped on us.''
"That was probably the thing that helped us go on the run,'' Gordon said. "That defense translated into offense for us. That was a big part of us getting a big lead on them.'' Gordon had 20 points against the Bucks in the 99-90 win. He has scored at least 20 points in his last seven games, and at least 20 points in his last 16 out of 17 games.
Andres Nocioni, Luol Deng, and Kirk Hinrich all contributed to the Bulls victory as well. Nocioni led the team with 21 points on 8-11 shooting from the floor, Deng 19 points, and Hinrich had 16 points.
Ben Wallace returned to the Bulls for the first time since being scratched from the line-up on Saturday with a sore back. He accumulated 10 rebounds against the Bucks. When asked about his back, Wallace replied, "It was a little stiff, but it didn't hinder anything.
With the Bulls only one game out of the lead in the Central division, as well as the Eastern Conference, they hold a record of 23-17, and 18-7 against the East. They also have a 7-1 record against the Central, which is the best in the NBA for any teams against their respective division. Will they be this successful in the second half? Hopefully better.